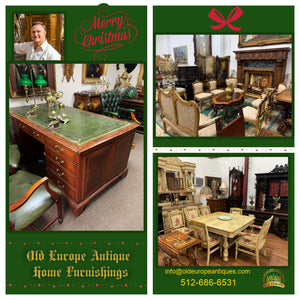 1800S ANTIQUES, 19th Century Antique Bible, American Antique Chaise, American Antique Furniture, Antique, ANTIQUE BENCH, Antique Bombe, antique book, Antique Book Stand, antique bookcase, Antique Books, Antique Buffet, Antique Cabinet, Antique Cabinets, Antique Carved Oak Chairs, Antique Chairs, Antique clocks, Antique Coffee Table, Antique Commode, Antique Decor near Austin, Antique Decorator, Antique DEsk, Antique Desks, Antique Dining Chairs, Antique Dining Room Furniture, Antique Dining Room Set, Antique Dishes, antique European Furniture, Antique French Desk, Antique French Provincial Dining Room Set, Antique Furniture, Antique Furniture in Austin, Antique Furniture in Texas, Antique furniture near Austin, Antique Furniture near Dallas, Antique Furniture near Georgetown, Antique furniture near Houson, Antique Furniture near Houston, Antique furniture near me, Antique Furniture Near San Marcos, antique grandfather clock, antique hall tree, Antique Home Furnishings, Antique Lamps, Antique Mirror, Antique OIl on Canvas, Antique Oil Painting, Antique Painting, Antique Sale in Austin, Antique Sellers, Antique Shopping, Antique Shopping in Austin, Antique Sideboard, Antique Store, Antique Stores in Austin, Antique Style Furniture, Antiques in Austin area, Antiques in Austin Texas, Antiques in Texas, Antiques near Dallas, Antiques near Georgetown, Antiques near Houston, Antiques near me, Antiques near San Antonio, Antiques near San Antonion, Austin Antique Mall, Austin Antique Stores, Austin Antiques, Best Antique Store, Best Antique Store in Austin, Best Antique Store in Texas, Best Antique Stores, Best European Antiques in Austin, Burnet Road Antiques, European Antique Furniture, Featured Antique of the Day, French Antique, French Antique Desk, French Antiques near Georgetown, French Antiques near Hoston, French Provincial Antiques, French Style Antiques in Austin, Heavily Carved Antiques, ITALIAN ANTIQUE, Italian Antiques, Italian Antiques in Austin, Italian Antiques in Texas, Italian Antiques near Dallas, Italian Antiques near Georgetown, Italian Antiques near Houston, Italian Antiques near San Antonio, Italian Antiques near San Marcos, Italian Style Antiques in Austin, Old Europe Antique Furniture, Old Europe Antique Home Furnishings, Old Europe Antiques, oldeuropeantiques, Online Antique Shopping, Online Antique Store, Online shopping for Antiques -
Christmas Shopping at Old Europe Antique Home Furnishings!
Christmas time is a great time to treat yourself to a new addition to your home!! 
We have a great selection of antique furniture and home furnishings at the warehouse!  Please give me a call at 512-686-6531 or email me at info@oldeuropeantiques.com to make an appointment or to get a shipping quote!  
    Old World Elegance at Reasonable Prices!!
---