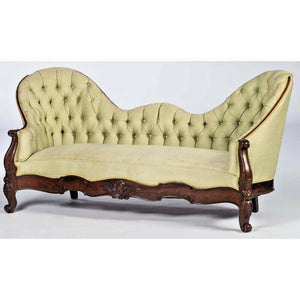 ANTIQUE SOFA, A VICTORIAN MAHOGANY SOFA, 19TH CENTURY ( 1800S ), GORGEOUS!!
Handsome Antique Sofa, A Victorian Mahogany Sofa, 19th Century ( 1800s ), Gorgeous!! 19th Century Height 38 x width 73 x depth 27 inches.
Seller: Old Europe Antique Home Furnishings (512) 686 6531, ask for Greg!
Door to door delivery available!
Wear and imperfections commensurate with movement, age and use. 
    "Old World Elegance at Reasonable Prices!"
---