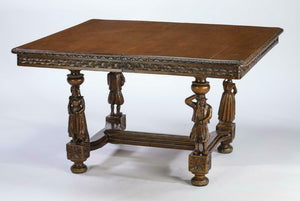 Antique Armoire, Antique Auction, Antique Books, Antique Buyers, Antique Chairs, Antique Collection, Antique Decor near Austin, Antique Decorator, Antique Desks, antique European Furniture, Antique French Furniture, Antique Furnishings, Antique Furniture, Antique Furniture in Austin, Antique Furniture in Texas, Antique furniture near Austin, Antique Furniture near Dallas, Antique Furniture near Georgetown, Antique furniture near Houson, Antique Furniture near Houston, Antique furniture near me, Antique Furniture near San Antonio, Antique Furniture Near San Marcos, Antique Lamps, Antique Online Shopping, Antique Paintings, Antique Sellers, Antique Shopping, Antique Shopping in Austin, Antique Shopping near Austin, Antique Sideboard, Antique Store, Antique store near me, Antique Stores in Austin, Antique Table, Antiques, Antiques for sale, Antiques for sale near me, Antiques for sale online, Antiques in Austin, Antiques in Austin Texas, Antiques in Texas, Antiques near Austin, Antiques near Austin Texas, Antiques near Georgetown, Antiques near Houston, Antiques near me, Antiques near San Antonio, Antiques near San Antonion, Armoire, Austin Antique, Austin Antique Mall, Austin Antique Stores, Austin Antiques, Austin Vintage, Best Antique Store, Best Antique Store in Austin, Best Antique Store in Texas, Best European Antiques in Austin, Burnet Road Antiques, Carved Oak Table, Collectables, Collectibles, Craigslist Antiqes in Austin, Craigslist Antiques, Craigslist Austin, Craigslist Austin Antiques, Decorator, Decorators, Designer, Elite Collection, European Antique, European Antique Furniture, European Antiques, European Antiques in Austin, European Antiques in Texas, European Antiques near Austin, European Antiques near me, European Furnishings, European Furniture, European Furniture Austin, European Furniture Near Me, European Furniture Style, European Furniture Texas, Featured Antique, Featured Antique of the Day, French Antique, French Antique Table, French Antiques, French Furniture, French Sideboard, French Style Furniture, French Style Table, Home Decor, Interior Decorator, Interior Decorators, Interior Designer, Italian Antique Furniture, Italian Antiques, Italian Decor, Italian Furniture, Luxury Antique Furniture, Old Europe Antique, Old Europe Antique Home Furnishings', Old Europe Antiques, Old World Elegance, Old World Elegance at Reasonable Prices, oldeuropeantiques, Online Antique Shopping, Online Antique Store, Online Shopping, Online shopping for Antiques, Ornately Carved Table, Spanish Antique Chairs, Spanish Antique Furniture, Spanish Antiques, Spanish Furniture, Victorian Antiques, Victorian Furniture, Victorian Paintings, Vintage, Vintage Books, Vintage Chairs, Vintage Furniture, Vintage Paintings, www.oldeuropeantiques.com -
Old Europe's Featured Antique of the Day!
19th century French Breton Carved Oak figural table, having a rectangular top with carved and molded edges, rising on Breton figural legs, 29"h x 49"w x 45"d.
See matching sideboard!!
Wear and imperfections commensurate with age and use.
     "Old World Elegance at Reasonable Prices!"
---